Dr. Heather has been healing hearts and minds since 1997.
She specializes in helping individuals, couples, and families break through old, sometimes hidden emotional barriers that prevent permanent change.
It's said that anything worthwhile requires hard work. Getting back on track is no different. When you first meet Heather, don't be surprised if she gives you homework to do as a result of your meeting. Working together implies a team effort...and you
will
work!
Dr. Heather's background
Despite working full time to pay her own way through college, Dr. Heather obtained a Bachelor of Arts degree with honors from U.C. Santa Barbara. She was then rewarded with a full ride scholarship to attend Ryokan College (a private college specializing in psychology) to obtain her Masters degree in Clinical Psychology. She completed her doctorate in 1994 from the same institution. After logging more than 3,000 in-residence counseling hours under the supervision of nationally-known and respected doctors Michael Fenton and Michael Faust, she became a licensed Marriage and Family Therapist in 1997.
Growing up in a secular household, Dr. Heather has a unique perspective on why healing must involve both the mind and soul, and the danger of omitting either one from the process. By creating an environment where people create their own unique synergistic emotional healing plan of action, she helps people facilitate quick resolutions…as long as the patients work their plan.
Dr. Heather became a Christian 21 years ago during her studies and work in psychology. Her faith colors her work. She views all issues as a dynamic physical manifestation of a spiritual challenge. She was married for 20 years before becoming a widow. She has 2 teenagers and several pets.
Dr. Heather is a published author and poet, radio guest, New Life Ministries national touring therapist, and featured weekly relationship expert on the television program Daybreak OC (on hiatus). She is also an avid poet. Her poetry website is
www.TheHealedHeart.net
.
Call 714/334-4026
E-mail: Dr. Heather@TheHealingHeart.net
The HealingHeart.net's
counselors have been counseling communities surrounding Anaheim, Garden Grove, Fountain Valley, Huntington Beach, Newport Beach, Long Beach, Seal Beach, Laguna, Irvine, Westminister, Costa Mesa, Santa Ana, Los Alamitos, Orange, Fullerton, Brea, Villa Park, Buena Park, Whittier, Riverside since 1997. 1
---
Powered by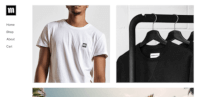 Create your own unique website with customizable templates.